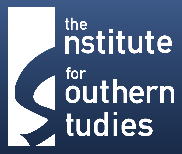 Art Pope Exposed is a project of the Institute for Southern Studies, a nonprofit, nonpartisan media, research and education center based in Durham, N.C. Founded in 1970 by civil rights veterans, the Institute works to create a more just, democratic and sustainable future in the South.
The Institute publishes Facing South, the popular online magazine, and Southern Exposure, a bi-annual print journal that has won the National Magazine Award for Public Interest Reporting, two George Polk Awards, and recent honors from the National Press Club, Society of Professional Journalists and White House Correspondents Association.
For more information, visit us at www.southernstudies.org.